Complete Bronx Biohazard Cleanup Near Me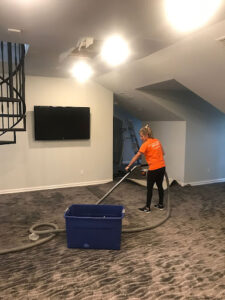 Experiencing the need for emergency biohazard cleanup near the Bronx can be dangerous, tragic, and emotional for property owners in the area.
The high-energy world of the Bronx and surrounding New York City areas can also be an exciting yet surprising world of the unexpected.
And dealing with how to clean up a blood spill, bodily fluid cleanup, or crime and trauma scene cleaning is something no property owner ever wants to go through.
Unfortunately the reality of life hits us with sudden disasters and events we have to face.
911 Restoration of the Bronx is a leading industry leader in disaster emergency restoration and cleanup that provides the highest quality services for trauma scene cleanup.
Biohazard decontamination

Hazardous waste disposal

Blood spill removal

Cleaning services after death

Chemical waste disposal
We know how busy and stressful being a business owner or property owner in Mott Haven, Allerton, Woodland Heights, and surrounding areas. With headaches from tenants, customers, and building damage – there's never enough time in the day for yourself at times.
If you're looking for professionals to fix your emergency disasters like water damage restoration bronx ny, fire and flood damage restoration, or mold remediation bronx.
Leave your chemical waste cleanup needs to the professionals at 911 Restoration of the Bronx so you can reclaim your life again.
To get started, call (718) 705-8029 today.
IICRC-Certified Biowaste Disposal to Give You the Upper Hand
Exposure to hazardous waste, bodily fluids, and chemical waste are potential health threats to the environment and Bronx residents. As failure to property remove biohazard cleanup contributes to bigger problems.
To give you a peace of mind for your Bronx biowaste disposal needs, we register all our professionals through the Institute of Inspection Cleaning and Restoration Certification organization. This allows us to tackle any disaster or emergency on your Bronx property.
Sewage backup cleanup with dark water and contaminants

Bloodborne pathogens with bodily fluid cleanup from accidents, crime, or death

Chemical waste cleanup with illegal drugs that follow state and federal guidelines

Mold removal near bronx that pose a threat to residents' respiratory systems
911 Restoration of the Bronx chemical waste cleanup professionals are IICRC-certified to the highest standards to safely clean and remove hazardous waste for proper disposal. Our practices meet CDC, EPA, and OHSA health regulations so you can be assured of quality service.
Our hazardous waste disposal professionals are also equipped with the necessary training, safety apparatuses, and heavy-duty cleaning chemicals.
There's a time and place for everything.
And dealing with the monstrous tasks of having to handle biowaste or bodily fluids should be on your plate.
Leave your headaches and heartaches of having to deal with biohazard cleanup and trauma scene cleanup behind with a certified team today.
24 Hour Emergency Service Trauma Scene Cleanup With a Fresh Start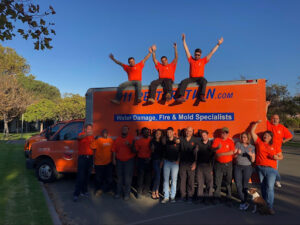 The caring team at 911 Restoration of the Bronx understands how devastating your current situation may feel.
So we'll make the hazardous waste disposal cleanup process easier for you with no-obligation quotes, direct insurance billing, utilizing discretion during service, and respecting your privacy.
A worry-free and seamless experience for our customers is what we believe in in order to attain a Fresh Start.
Fast and reliable biohazard cleanup with a 45-minute or less response time after any call

Same-day service with 24/7 availability regardless of the biohazard cleaning emergency

An IICRC-certified team you can count on for bodily fluid cleanup or homicide cleanup

We're licensed, insured, and bonded to protect you in case anything goes wrong

Finally a compassionate, empathetic, and respectful team for any biowaste disposal
Business owners and property owners in Mott Haven, Allerton, and Woodland Heights can finally have the confidence to move forward with their lives with a breath of fresh air.
It's our job at 911 Restoration of the Bronx to ensure your property is nothing short of perfect with a Fresh Start and free of any hazardous waste.
With our 24 hour emergency trauma scene cleanup service, you can contact us any time of the day knowing our standby team is ready.
What's next?
Contact 911 Restoration of the Bronx at (718) 705-8029 and we'll take care of the rest!