Sewage Backup Cleanup in Bronx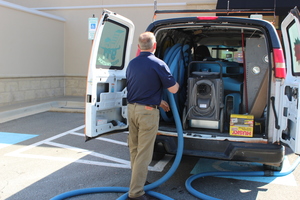 It takes hard work to maintain a beautiful home or business. That's why it's especially disheartening when your refuge is hit by a property disaster beyond your control…especially if that disaster reeks of sewage.
If your property has suffered a sewage backup, 911 the bronx is here to help. Our technicians are IICRC certified and trained to address every aspect of sewage water cleanup, including drying, sanitizing, damage repairs, and mold inspection. They leave no stone unturned and work hard to leave your property even better than it was before disaster struck.  We provide sewer backup and sewage cleanup in the Bronx. Call us at (718) 705-8029 and allow us to offer you a free visual inspection.
Our sewage cleanup staff is so effective not only because of their expertise, but also because of their outstanding response times. Sewage water damage gets worse with every second wastewater is left to seep into your floors, and 911 Restoration takes great care to minimize damage by removing the threat promptly.
No matter when your sewage backup incident occurs, staff is available to take your call. Technicians can be at your home or business any time of the day or night, any day of the year. They even guarantee a 45-minute arrival time to provide sewage backup and sewer backup in a basement in the Bronx.
We operate this way because your peace of mind is everything to us. For the same reason, staff goes to great lengths to make sure recovery is affordable to you. Technicians do all they can to keep costs low, and sewage cleanup experts take the time to look over your insurance plan and help you understand which services are covered by your provider. They even file a claim on your behalf and bill the provider directly.
911 Restoration of Bronx knows how overwhelming toilet water damage and sewage backup can be. Our goal is to help you get past this incident quickly, easily, and at a limited cost.
Call us at (718) 705-8029 and learn how we can help.
Emergency Sewage Restoration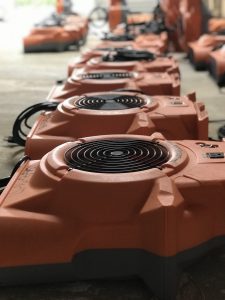 Did you know sewage water can bring disease into your home? Black water (water containing feces) often carries with it a variety of bacteria and viruses that can endanger the health of both humans and pets. Some of the most commonly known bacteria present in sewage water include salmonella and E. coli.
Needless to say, when you have a backup, you want to call a sewage cleanup company as quickly as possible. Stay away from the backup area, make the flooding inaccessible to pets, and contact an emergency fire and water cleanup and restoration company like 911 Restoration.
Our expert technicians will be on the scene within 45 minutes of your call. Immediately upon arrival, they perform a free visual inspection for property owners. They explain exactly what services your unique situation calls for. Then, they snap into action.
They take measures to protect any unharmed belongings in order to minimize damage and prevent the spread of bacteria. They remove the sewage and sanitize every square inch of the affected area. They dry out your property completely and even repair any parts of your wall or floor that have experienced permanent sewage water damage.
Your dedicated sewage cleanup staff has seen it all when it comes to sewage backup. While no two incidents are exactly alike, they do have a time-tested system in place for efficient and thorough wastewater cleanup.
If there has been a sewage backup or toilet water damage at your property in The Bronx, Baychester, Morris Park, or the surrounding area, 911 Restoration is here to help. Contact the sewage cleanup specialists who will treat your emergency like it's their emergency. Call us at (718) 705-8029 and learn how we can help.
Certified Water Cleanup Company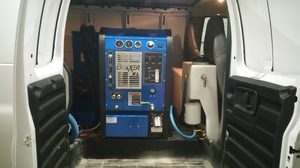 Because sewage water presents such a significant threat to your property and health, it's important to work with a IICRC certified water cleanup company.
You can trust that the specialists at 911 Restoration of Bronx are fully qualified to handle all aspects of sewage cleanup. They remove sewage carefully and safely. They sanitize your  property completely. They even make sure there are no lasting damages to the structure of your home or business.
Many sewage backups happen in basements, and property-owners make the mistake of assuming black water can't do any real damage to hardy concrete floors. In actuality, concrete absorbs moisture. If a certified water cleanup company doesn't step in to fully dehumidify the concrete, that dampness is bound to rise to the surface again. Trapped moisture could damage any hardwood or carpeting laid over the concrete floor. Dampness could also encourage mold cleanup service.
911 Restoration of Bronx takes every possible risk under consideration, ensuring they've done all they can to leave you with a truly healthy, better-than-ever property. From thoroughly dehumidifying your concrete floors to inspecting for mold, they've got you covered.
A sewage backup can turn your peaceful haven into a contaminated space…or so it feels, anyway. We promise our sewage cleanup staff can have you breathing easy again in no time. We also provide biohazard cleaning services in the Bronx.
Call us at (718) 705-8029 and learn how we can help.
Serving the communities of Allerton, Baychester, City Island, East Bronx, Hunts Point, Morris Park, Mott Haven, Parkchester, Port Morris, Soundview, Throggs Neck, Wakefield, West Bronx, Woodland Heights and surrounding areas.