Water Damage in the Bronx
911 Restoration of Bronx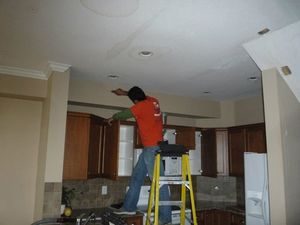 Water damage is one of the most common concerns of homeowners and whenever you need assistance in dealing roof leaks, pipe bursts, or sewage backups, you can count on the water damage Bronx specialists from 911 Restoration Bronx to lend you a hand when it happens.
It's going to take a quick response in order to prevent any further damage to your property.
When you need our help, you can count on us to available 24/7/365. Once you call, you can expect us to be there within 45 minutes to perform our repairs and restorations.
Our on the day service can help resolve issues such as:
Rain leaks and ceiling damage
Pipe bursts and other plumbing concerns
Water-based appliance hose ruptures
Our water damage Bronx technicians will get to the bottom of the problem by providing you with a free inspection and estimate. We can also assist you file your insurance claim by working with your insurance company.
If your property is suffering from any kind of damage crisis, then contact our experts with 911 Restoration Bronx today!
Water Damage Restoration
Throughout the year, your home is constantly exposed to the elements. Rain, snow, sun, and wind can all lead to wear and tear that can damage the roof, the pipe, or basement.
Here are some potential sources of water damage intrusion:
Flooding and storm damage
Fire sprinkler malfunctions
Sewage backups
Mold growth
Our water damage Bronx specialists understand this and we are prepared to lend you a hand should your roof sustain a leak, your pipes suddenly burst, or when water manages to cause basement damage.
We can repair the roof of any damage like missing, buckling, or curling shingles, and we can take care of water stains on the ceiling.
We can patch up the pipes and the basement to prevent any further damage and use our advanced drying equipment to extract water out of your home.
Don't let your home be swamped with the effects of a water invasion. Contact our water damage restoration Bronx experts with 911 Restoration Bronx and let our specialists solve it all for you today!
Sewage Backup Cleanup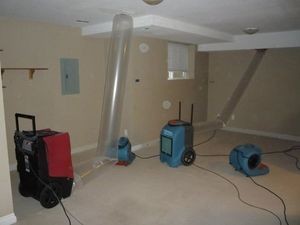 When sewage water backups into your home through the toilet, it's best that you get in touch with 911 Restoration right away. Sewage water can be very difficult to clean and it carries loads of bacteria that can cause all manner of diseases.
This is going to need technical know-how and the right equipment to deal with and this regard, 911 Restoration is prepared
We will be wearing protective hazmat gear while working which will keep us safe from harm. We will also be making use of the advanced equipment that will help us extract sewage water out of your home.
We will repair any damage to your plumbing and we will decontaminate the affected areas using industrial strength cleaning solutions that will kill bacteria without causing any further harm to your home.
Don't let your office or home suffer from a category three water invasion alone. Contact our sewage backup cleanup Bronx masters with 911 Restoration Bronx for all the best services today!
Mold Restoration
Mold is one of the issues that prolonged water damage can cause. The presence of excess moisture creates an environment within your home where mold can thrive.
Luckily, 911 Restoration has the mold remediation services that will help protect you and your home from any fungal infestations.
By itself, mold can hasten the deterioration of wooden sections of your home and can release spores that can be detrimental to your health. Our licensed, insured, and bonded water damage Bronx team will perform a free visual inspection to check for any signs of mold growth.
Once detected, we will be using our eco-friendly cleaning solutions that will get rid of mold and the spores it may have released.
To prevent any further incidents of mold growth, we will be patching up the source of the leak and restore the water damaged sections of your home to look good as new.
If you happen to come home and smell a musty odor, you may have a mold growth issue, and you should contact our mold removal Bronx team with 911 Restoration Bronx today!
Fire Damage Restoration
Fire and smoke damage have a tremendous impact on your home's overall structural integrity as well as aesthetic appeal. Dealing with fire damage can take an emotional toll on a homeowner too.
But whenever you're in need of expert assistance after a fire emergency, you can count on the 911 Restoration fire damage restoration experts to lend you a hand.
We will be extracting any leftover water used to extinguish the fire, we will be removing any ash and smoke that might still be clinging to the walls or air vents, and we will be getting rid of the foul stench left by the fire.
Lastly, our IICRC certified technicians will be performing the complete property restorations that will make your home look good as new.
If a recent fire has ravaged your property, then you need the immediate assistance of our fire and smoke damage restoration Bronx team with 911 Restoration Bronx today!
Disaster Restoration
When your home is affected by a natural disaster like flood, storm, or any other unexpected situation, you can count on 911 Restoration to provide professional disaster restoration.
When flood water needs to be extracted, we can be there on the day you call us to perform water extraction.
We will also be checking for any other problems such mold growth, sewage backups, or wood rot.
Our restoration team will be refurbishing the disaster stricken sections of your home and make them look good as new.
Call our disaster restoration Bronx team with 911 Restoration Bronx whenever you need a pipe burst patched up, sewage backup cleaned up, mold removed, or flood water extracted. Let us give you a fresh start today!