Water Damage Restoration in Bronx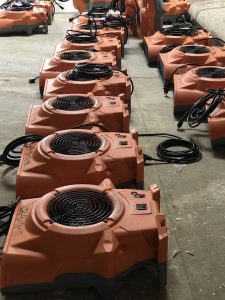 When it comes to dealing with water damage, there is no time to waste. Property owners should seek help from a restoration company as quickly as possible in order to keep damage to a minimum. The longer water is allowed to manifest at your Bronx commercial or residential property, the worse damage becomes. At 911 restoration near me, we provide water damage restoration services to damage of any size. Our water damage experts in the Bronx will work quickly and efficiently to get your property back to pre-damage condition. Call us at (718) 705-8029 and allow us to offer you a free visual inspection. We provide you full-scale service for water damage restoration in the Bronx.

There is no such thing as a convenient time to have a water damage crisis. However, it seems that these instances tend to occur around big holidays or right before you are hosting people at your home. Bronx, Morris Park and surrounding area residents can rest easy knowing that the water restoration company, 911 Restoration, is available 365 days per year. Whether you experience a flooded basement in the late evening hours or early morning, our office is available to respond. We truly want to offer the best services in the area and in order to do so, the water restoration techs are available around the clock, 24/7. When disaster strikes your residential or commercial property, the water cleanup experts are ready to strike back. We provide you full-scale service for flood damage restoration in the Bronx.
At 911 Restoration of Bronx, we know choosing the right water restoration company is a tough decision and not one that should be taken lightly. Property owners are putting what may be their greatest investment in the care of someone else. When you choose our water damage restoration experts, you receive the highest level of emergency cleanup services in the industry. On top of that, the IICRC technicians truly care about each property and treat it as if it were their own. The Fresh Start you are searching for is just one phone call away.
Call us at (718) 705-8029 and learn how we can help. We provide you water damage restoration service in the Bronx.
Flooding and Water Cleanup Services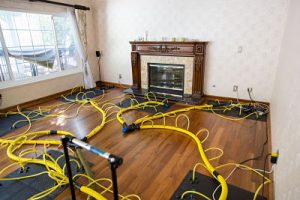 When it comes to water damage, every situation is unique and should be treated as such. At 911 Restoration, the expert techs know that there is no such thing as a one size fits all approach when providing water damage restoration services. Each property will be thoroughly examined in order to best determine what water cleanup services are needed. In addition, the techs will work diligently to repair whatever may be causing the issue in the first place. One common example of water damage is flooding.
Property flooding can be caused by a number of reasons. For instance, during cold winter months pipes can freeze. When pipes freeze, pressure continues to build inside of them eventually causing the pipes to burst and property to flood. Pipe bursts are common culprits of a flooded basement especially since this area of a property doesn't receive the same amount of heat as others. Property owners can remain diligent in their efforts to prevent pipe bursts by staying up-to-date on upcoming weather conditions. For the days that you know are going to be extremely cold, be sure to allow your faucets to drip and keep the heat turned on. Another good rule of thumb is to leave the cabinets open so that the pipes are able to stay warm, as well.
Water damage extends well beyond property flooding. Strong storms can cause roof damage which can lead to leaks. Sewage pipes can become backed up and lead to water overflowing. Appliances that aren't installed properly inside of the property can experience issues of leaks. The list goes on. Commercial and residential property owners can feel confident in the fact that 911 Restoration is able to solve their issues of water damage repair in the Bronx. Additional water cleanup services include:
Repairs to popcorn ceiling from water damage
Condo ceiling leak repairs caused by above condo
Cleanup caused by toilet flooding
Mold removal due to water damage
Despite the cause behind the damage, 911 Restoration of Bronx has the training, experience and equipment needed to get your property back to pre-damage condition. With convenient office hours and around the clock availability, Bronx, Morris Park and surrounding areas can leave the water cleanup services to our highly trained techs.  Call us at (718) 705-8029 and learn how we can help.
Fresh Start Following Water Damage and Mold Removal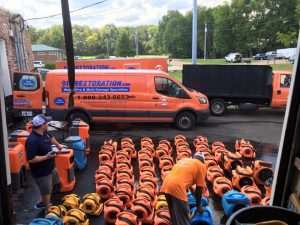 Water damage is stressful enough on its own. Throw a mold infestation into the mix and you have an entirely new problem on your hands. What many property owners don't realize is that these infestations need a water source in order to thrive. Often times, water damage is overlooked because it may not be seen as "too bad." However, it is important to receive water cleanup as quickly as possible to avoid the need for mold removal, as well.
The techs at 911 Restoration know the signs and symptoms of mold infestations. In the event that one is present, necessary mold remediation and 911 mold restoration techniques will be applied. Along with providing the best restoration services in the industry, we also offer exclusive benefits such as:
Free visual inspections for property owners only
Emergency disaster restoration services
Emergency water extraction
Testing and evaluation of structural damage
Complete property restoration
Drying and dehumidifying of water damaged areas
Leak detection and repairs
Free insurance consultations

A highly trained team of water damage restoration experts who truly care and understand your needs
Call 911 restoration inc at (718) 705-8029 and learn how we can help.
Serving the communities of Allerton, Baychester, City Island, East Bronx, Hunts Point, Morris Park, Mott Haven, Parkchester, Port Morris, Soundview, Throggs Neck, Wakefield, West Bronx, Woodland Heights and surrounding areas.