Best Tips On Spotting Water Damage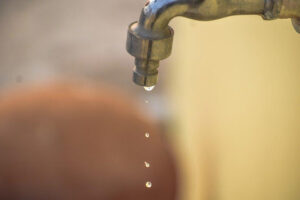 Water damage can be detrimental to homes. Unfortunately, it's very common. However, the extent of water damage your property has suffered will dictate the cost of restoration, which may spiral up to a few hundred dollars and that's not an expense too easy on the pocket. 
How to Prevent Water Damage?
You should always work towards preventing water damage in homes. You can do this by cleaning out roof gutters to hamper water seepage, ensuring there are no pipe freezes that could result in pipe bursts that would lead to water damage. You should also check your appliances like ACS and refrigerators, which could cause a water leak and, eventually, water damage.
Tips to Spot Water Damage 
Even though you should take steps to prevent water damage, at times, it is unavoidable. But what's even worse is when water damage goes unnoticed. It will not only pose a threat to the structural integrity of your home but also lead to mold damage. This will render the renewal of your property and belongings even more difficult. 
Therefore, spotting water damage in a timely manner is equally important to prevent it. Here are some of the best tips on spotting water damage to mitigate it before it's too late.
Ideally, your home should have a clean, nice smell of whatever is cooking in the kitchen. Unfortunately, this is not always the case. You may notice a million smells in your home in a day, but the majority of them go unnoticed. However, this could be indicative of water damage so the first tip we can give homeowners is to follow their nose!
Your basement or old home may have a slightly musty smell, but if it exacerbates, you should dig deeper. A musty odor usually indicates the presence of mold, which is a result of excess moisture or water damage. Follow this smell to discover mold and a nearby source of water damage to tend to it immediately. 
Check for Water Stains on Walls and Ceilings
Over the years, your home suffers a lot of wear and tear, so it is normal that your walls and ceilings will not retain their smooth and spotless surface. However, if you see any distinct discoloration on your walls or ceiling, then this is a cause of concern that should not go ignored. 
Water stains on walls and ceilings are a clear sign of water damage in your home. Most often, roof leaks cause water seepage that will then show on your ceiling or in basement walls. These stains may be yellowish-brown in color or even black, with faint outlines, depending on the extent of damage done. 
If you have wooden floors in homes, then you probably marvel at how aesthetically appealing these floors look. However, wood is susceptible to water damage, so it will start showing if there is any water leakage inside your home. Since wood is porous, it will absorb moisture, and as a result, the floorboards will start to swell. 
You should keep an eye out for swollen floorboards while cleaning the floors. You can also check if the floor, especially in the bathroom or kitchen, feels spongy. This could also indicate water damage, which would cause the floor to swell. This could be due to a pipe or AC leak nearby that should be repaired or fixed as soon as possible. 
Your bathroom is constantly exposed to water, so a pipe leak there could easily go unnoticed. However, standing water will also ruin bathroom tiles, leading to the growth of mold. Mold can be hard to remove and also poses a health risk to inhabitants.
You would be able to spot signs of water damage through faucet and toilet stains. You might notice orange discoloration and scale around toilet bowls, in bathtubs and around washbasins.  If you see this, you should check your pipes and faucets, as well as signs of toilet overflow.
Heavy rainfall often results in roof leaks or seepage, which in turn may damage the pain. If you notice chipped or cracked paint, especially in the corners of the ceiling, then this may be a sign that your home has suffered water damage.
Since paint reacts to exposure to water, this is usually a good measure for water damage. It not only ruins the look of your home but also indicates a deeper problem that needs to be solved.
Water Damage Restoration 
If you see any of these signs in your home, there are two things that you should immediately do. First of all, you need to put an end to the problem so it does happen again. After all, unless the root of the problem is stopped, water damage will reoccur.
 Secondly, you should call a water damage restoration company like 911 Restoration of Bronx. Depending on the extent of damage done, you should let professionals take care of it and restore your home to its original condition. This way, you can prevent mold damage and high repair costs in the future.